Skeet Shooting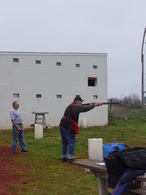 Every Sunday morning from 10 - 12 (weather permitting) we host a Fundraiser Skeet Shoot open to the public. Bring your own shotgun and ammunition, and pay only $5.00 per round of 25 shots.
Scheduled shoots are available for groups of 5 or more, by appointment only. Contact
skeet@cedarmountainyouth.org
for availability, more information or directions to the range.
---
---
Monthly IPSC-Style Practical Pistol Match
Canceled until further notice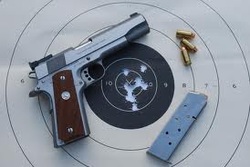 This is NOT a competition - rather a non-sanctioned IPSC style pistol match. The course features 4 to 6 different stages of fire consisting of both paper IPSC targets, steel plates, and other steel reactive targets. The courses of fire are always different and may include standing in a single shooting box and engaging multiple targets or they may require moving from one position to another through the courses of fire.


---
All skill levels are welcome, however, we require that the shooters be familiar with their firearms operation and are able to perform in a safe manner.
Cost: $10.00 for 4 to 6 courses of fire (100 rounds minimum, bring at least 150)
Time:
Mandatory
pre-match safety briefing starts promptly at 8:45 am, live-fire begins at 9:00 am
Equipment required: Holster, 3 magazines, 150 rounds of ammunition – at least 9mm or larger
Registration: Limited to 20 shooters and
PRE-REGISTRATION IS REQUIRED

Register through Shoot n Scoreit: h
ttp://shootnscoreit.com/dashboard/
For more information or help registering contact Bruce Adams at (540) 825-0322
____________________________________________________________________________________________________________________________

---

---

Web site maintained by Cedar Mountain Youths, Inc. To contact the site administrator
click here
.