---
Programs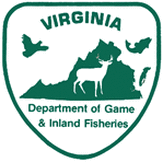 Annually we hold Virginia Department of Game and Inland Fisheries Hunter Education Classes; graduates meet the Commonwealth of Virginia's mandatory hunter education requirements and are eligible to apply for a Virginia Hunting License. We also offer Advanced Hunter Education Classes concentrating on squirrel, rabbit, and turkey hunting, as well as a Home Firearms Safety Class. All classes are open to the public and are free of charge. Youth-only scheduled hunts are offered. Go to the following website to check for available classes and to register for the class:
http://register-ed.com/programs/virginia/agency:19
---
---
Each year we offer NRA Basic Rifle Classes and NRA Basic Shotgun Classes at no charge for youth. Handgun Classes are offered for adults (21 years of age and older), including Women's-Only Basic Pistol Classes. Adult classes have a standard fee which helps cover the cost of materials and supplies and serves as a fundraiser to help support our youth program.

Check our Calendar & Upcoming Events Page for dates and information about upcoming classes.
---
Cedar Mountain Youths Inc. is currently offering free firearms safety training to interested youth ages 10 thru 18 years of age at the Cedar Mountain Youths range located in Culpeper County Virginia.



Web site maintained by Cedar Mountain Youths, Inc. To contact the site administrator
click here
.